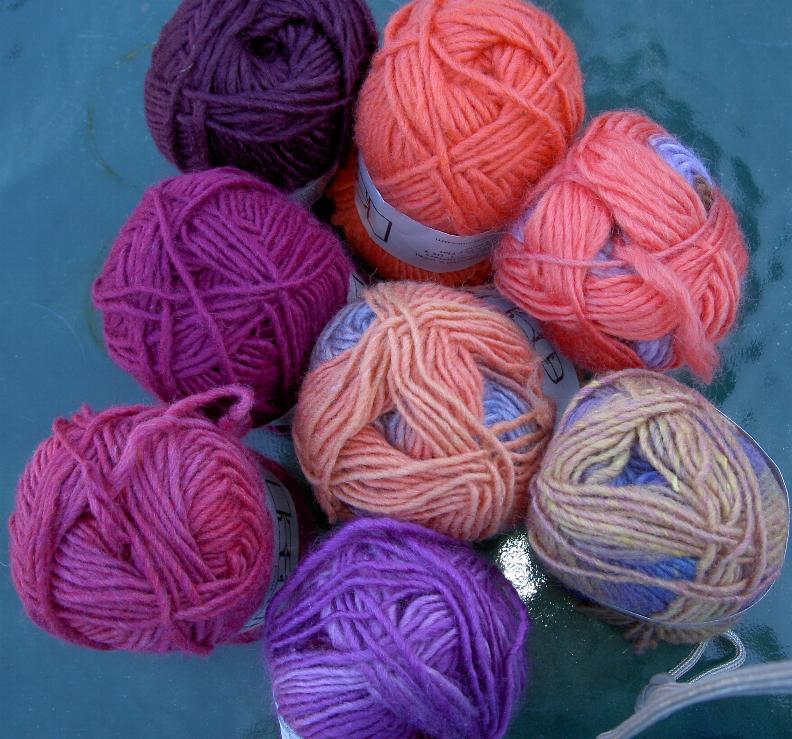 I learned to knit by watching ladies during the Women's Fellowship/Ladies Aide nights when I was about 7-8 yrs old at the Sunday school building or the mission house of the Kipnuk Moravian Church. It was Tuesday and Friday nights and I forget what the difference between the two was, but it was pretty much the same women getting together to knit/crochet whatever their fancy struck, all in the name of raising funds for the church. They also did embroidery and cross stitch projects. Some of the beautiful products they made were afghans, warm hats, beautiful knit mittens and comfy socks. They'd hold a sale displaying their handiwork along with baked products. At Christmas time, they'd hold a gift exchange among all who wanted to part take and hold an afternoon of fun and games to celebrate.
One of my memories was watching Carrie Paul knitting away, I had learned to crochet with help from my mom and wanted to try out the other crafts the other ladies were involved in. My first knit project was a sock of various colors and with different types of knitting weaved into it. I was probably 7 or 8, my aunt hung it up in her house as a display, and the funny thing was, it actually looked like a sock! hehhehe. I also crocheted (sp?) a v-neck sweater with various scrap yarn for my sister when she was 2 or 3 yrs old. It was going to be for Oscar, but I got tired of it and ended it early, but it fit her. I made her wear it but she didn't want to wear it outside of the house. What a project it must've been, because now, I only do small projects, like hats or scarves, nothing too fancy. Right now I'm knitting a hat for my sis, I went at it full force for 3-4 days, and slacking off now so close to the end.
Knitting to me, is a relaxing, take a break, let my mind wander kind of thing. Kind of like doing a jigsaw puzzle, concentrating so hard on something other than the norm. Like a solace from the stressors of life.
I bought this book from one of the local craft stores called the Encyclopedia of Knitting. Its pretty interesting, there's on article in there showing pictures of a knitted sock with intricate designs that was made in Egypt during the Cleopatra era.
**image from craftgossip.com